This site is Under Construction. 95% of all photos are here. Ordering methodolgy will be available by 8/24/01.

Thomas Photography offers a line of fine art photography greeting cards with a nature or outdoor theme.

The cards are blank on the inside.

"I put my creativity on the outside. You put yours on the inside."

All greeting cards are made from 4x6 glossy original photographs mounted with glue and mounting corners on heavy folded card stock and signed by the artist. The cards are complimented by a color envelope picked specially for the particular subject.

The card and envelope are enclosed in a re-sealable crystal clear art bag to protect the card and keep the envelope with the intended card.


The price per card is $2 plus shipping. A shipping cost chart will be posted soon.

Quantity pricing is available as well as wholesale pricing for retailers.
.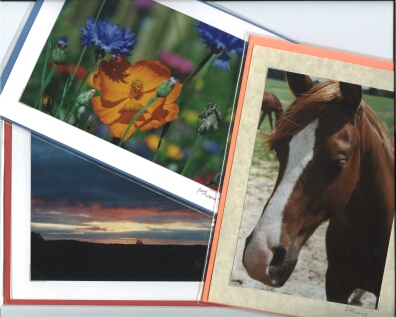 Click on the links below to go to that category